Hallo und herzlich willkommen zum Colour Combo Blog Hop! Unsere heutigen Farben sind: Grüner Apfel, Safran-Gelb und Sommersorbet.
Da wir auf der Insel Hvar in Kroatien auf Urlaub sind, habe ich natürlich nicht mein ganzes Studio zur Verfügung. Eingepackt habe ich nur die Stempelkissen in den 3 Farben, sowie Memento in Schwarz, eine Packung Karten und Umschläge, etwas weißen Farbkarton, das Stempelset Kreiert Für Dich und meine kleine Zubehörtasche mit allem an wichtigem Kleinkram.
Und damit ist diese Karte entstanden: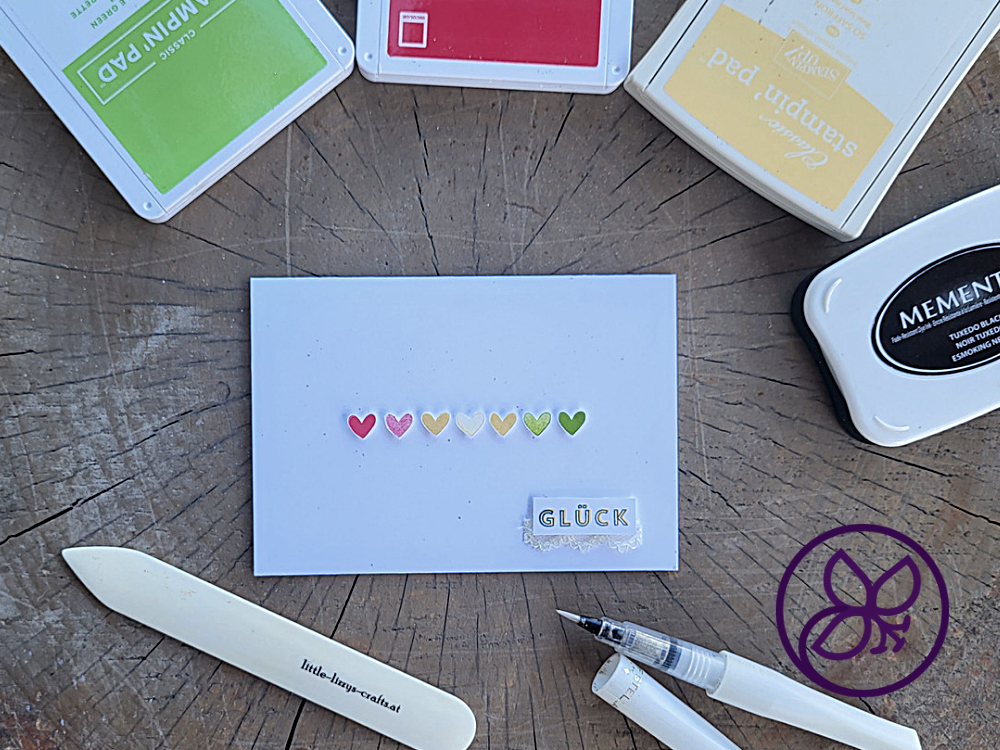 Ich hab das größere der beiden Herzen jeweils normal und in 2. Generation abgestempelt und mit der Schere ausgeschnitten. Die Karte selbst habe ich mit etwas Wink of Stella besprenkelt.
Als Spruch reicht mir das kleine aber große Wort "Glück" aus dem Stempelset Kreiert Für Dich vollkommen. Zuerst habe ich es in Safran gestempelt, darüber dann die Kontur in Schwarz.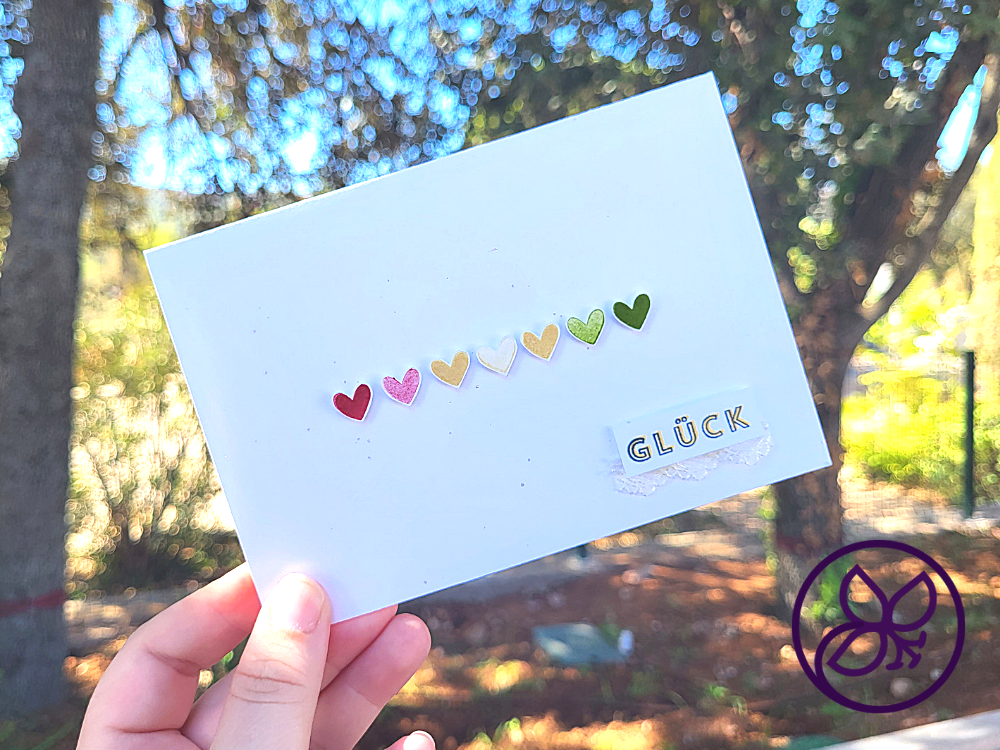 Die Herzchen, wie auch den Spruch habe ich mit Mini-Dimensionals aufgeklebt und ein Stückchen Band vervollständigt meine Karte.
Hier ein kurzes Video, ich hoffe, man sieht den Glitzer, welchen der Wink of Stella bringt, darauf besser!
Produkte:
Product List
Ich hoffe, mein Beitrag zu Colour Combo Blog Hop hat euch gefallen!
Bis zum nächsten Mal und
Bleibt Kreativ!
eure Elisabeth

Liste aller Teilnehmer:
Little Lizzy's Crafts – Elisabeth Pirolt (AT) – du bist hier